Think and Grow Rich Project – New Day 1
So I don't know if you came across any of my blogs before but I started this Think and Grow Rich Project like a few times already.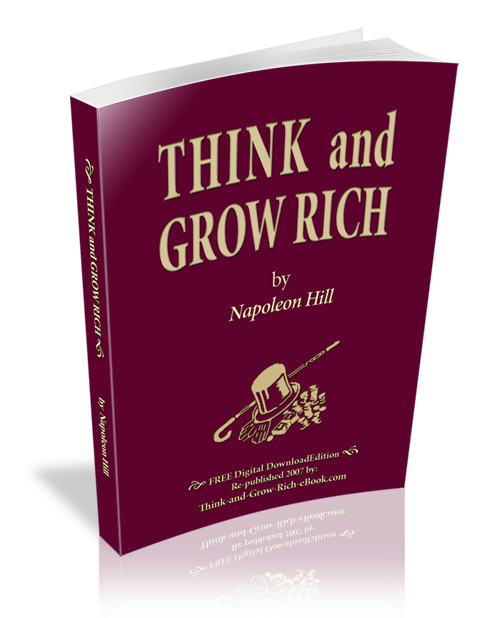 Well started and then decided to change it, now am starting again.
One problem I came across a number of times in my life was lack of persistence. I would always be quick to start a project but never stuck with it to fruition. So here again I am doing this.
It's my goal to really document my success and results. I am not guaranteeing anything. I am not offering anything although I will provide links to my online business (like this one).
Other than that, I am planning on reading Napoleon Hill's Think and Grow Rich 2 times a week. I will do this until I have read through it 25 times. I figured that by then it will have sunk and got through my thick skull. Again I'm not promising anything.
I am also in two online opportunities at the moment. I am also going to document my results from my three businesses in conjunction. I will not be directly promoting them but I will have links to them in my blog posts.
So today April 13, 2013 I have $5 in savings (yes being brutally honest here)
My checking let's just say is in the red. I am currently getting anywhere from $1000 to $1960 a month for living expenses from the GI bill for going to school. I am on my way to getting an AA in Business/Administration. I also am currently waiting on payday which is the 30th of April.
So I am currently at $5 (EN) + $3.43 (PC) = $8.43 x 7 days = $59.01 a week online.
So there you have it. I will read 5 chapters everyday of Think and Grow Rich and document my success!
Let's give it a shot and see what happens!
-Robert Fraser-